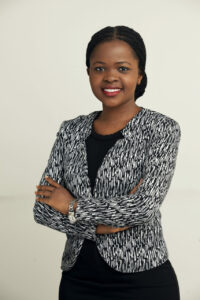 What is your role at Lem&Co and please tell us what you like about it.
Working as an Associate at Lem&Co has provided me with the right platform to develop my skills as well as work in a Team which allows me to be creative and solution driven. What I enjoy most about my role is the direct involvement I am offered on assignments which helps me to make good use of my skills and talents as well as contribute to the larger purpose of finding solutions to emerging legal and tax issues in Africa.
According to you, how different is Lem&Co from other firms you have worked with?
One of the things that stands out about Lem&Co is the transparent work culture and team-building spirit. The flexible yet disciplined work atmosphere promotes a healthy work-life balance which keeps me fulfilled.
How has working at Lem&Co contributed to your career progression?
Being someone who is motivated by professional growth, Lem&Co has provided me with the right environment to achieve steady academic and professional growth over the last three years. The training policy as well as the opportunity to work on exigent assignments has been a stepping stone for my further development.