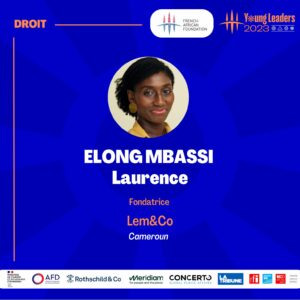 Congratulations to Laurence Elong Mbassi for her selection among the Young Leaders 2023 of the French-African Foundation! ✨🎉🤩
This nomination of our founding partner is completely consistent with the project of our firm. Indeed, we contribute to the development of French companies on the African continent, and also support more and more African companies wishing to develop in Europe, including in France. 
We take this opportunity to reaffirm the firm's commitment to contribute to the revitalization of relations between France, Europe and the African continent, by continuing to assist our clients in the legal and tax structuring of their projects, by developing the skills of our teams based in Africa and in France and by strengthening our presence on the African continent.